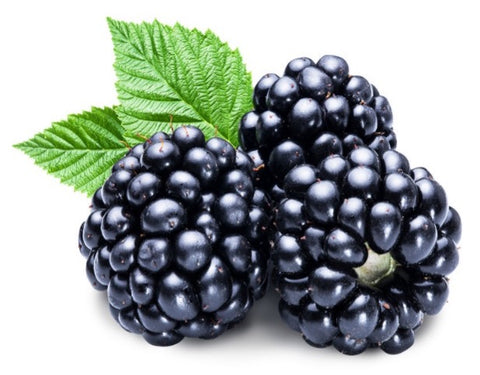 Blackheads and whiteheads scattered around the face, chest, back, or shoulder area are signs of breakouts. They are because of excess of sebum, dirt, and dead skin cells blocking their pores.
Recommended Active Ingredient: Salicylic Acid & Blackberry
Salicylic Acid (SA) has antibacterial and anti-inflammatory properties. The American Academy of Dermatology recommends SA for acne patients due to its exfoliation properties.

Blackberries are high in Vitamin C, which helps fight against free radical damage and the signs of aging. Blackberry helps your skin glow while decreasing fine lines and wrinkles.
Recommended Product: Blackberry & Salicylic Cleanser
This cleanser contains salicylic acid, and other beneficial extracts, to help flush dirt from under skin pores. It also reduces inflammations and soothes sensitive skin.